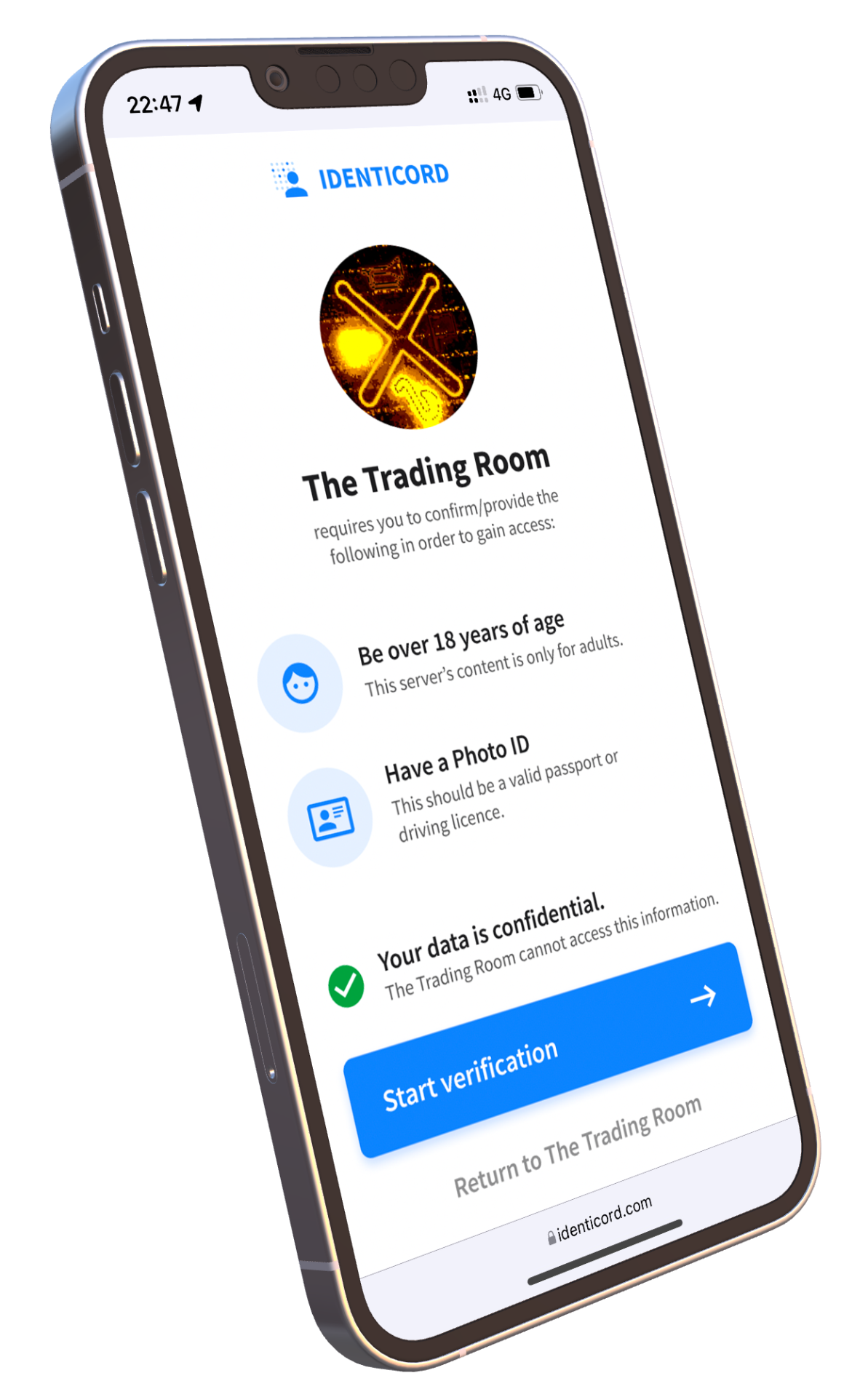 Verify your members with confidence
Identicord allows you to verify your server's members as being real over-18 humans using a secure identity verification system.
Prevent
Fake accounts
With Identicord, it's impossible for users to access your server with fake accounts, as their real identity can only be connected with one account.
Protect
NSFW content
Servers dealing with NSFW content can prevent minors from accessing the server, protecting them from inappropriate content responsibly.
Placate
Community members
Identicord ensures that your server is only accessible for people who are allowed, safely and securely, using industry leading technology.
Contact us
Identicord is currently in private beta. Contact us to request access.